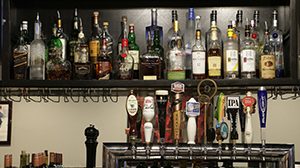 Getting your new business ready to open is daunting. The countless details demanding attention are overwhelming to even the seasoned operator. The cumbersome and time-consuming process of securing beverage and/or restaurant licenses can rob time and energy better applied to getting your business operational.
With key licensing experts from relevant state agencies now on our team – including four former Department of Business & Professional Regulation division directors – we are uniquely positioned to expedite your licensing.  We'll monitor the progress of your application and head off red tape surprises that cause delays and cost money.
While we prepare the necessary forms, secure multiple regulatory approvals, and ultimately submit your application, you can focus on getting open.  This saves time, jump-starts your cash flow, and gets approvals often days or weeks ahead of schedule.
We are committed to getting your business open as soon as possible, and FRLA members and RCS Training clients may even receive substantial discounts for licensing services.  To put us to work for you, contact RCS today at 800-537-9863.