Food Safety Training
ServSafe® Food Manager Certification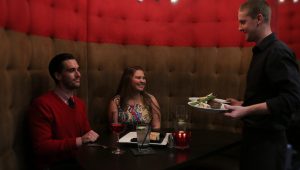 The ServSafe® Certified Food Protection Manager Exam not only meets Florida's Food Manager certification requirements but is the national market leader and the gold standard of CFPMs. Register today to test and receive your five year certification at one of our 31 monthly locations throughout Florida. Our flexible certification sessions include your choice of preparation materials, a four hour review class, and the exam.  Review classes begin at 9:00 a.m. followed by the two hour timed ServSafe® examination at 2:00 p.m. Click here for more information and to register for a class and exam.

SafeStaff® Employee Foodhandler Training
All Florida DBPR licensed food establishments are required by Florida law to ensure their employees have completed basic food safety. This course is the one and only DBPR-contracted employee food safety training.  This required food employee training program provides everything you need, including instructions, food safety best practices, quizzes and assessments, employee certificate and wallet card, employee health reporting agreement, and proof of training to provide health inspectors. Additionally, your employees will be recorded in the DBPR online foodhandler database. Click here for more information, to purchase foodhandler training products, and to ensure state compliance.

On-Premise Training
Want one of our professionals to provide SafeStaff® Employee Food handler Training Program for you? We can help!  One of our team can come to your establishment and conduct a live Employee Foodhandler Training just for you and your employees. To get a quote, simply  complete  this questionnaire or call us at 800-537-9863.